[ww-shortcode-gap height="30″]
Motor Activity Training Program (MATP)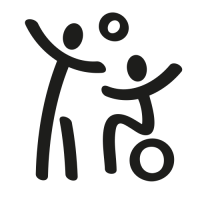 The Motor Activity Training Program is designed to prepare athletes — including those with severe or profound intellectual disability and significant physical disabilities — for sport-specific activities appropriate for their ability levels.
"MATP has to fit in with everything that Special Olympics does, so that it's not just a standalone program that focuses on physical development, but one that ensures athletes with profound disabilities are socially included in their communities," said Dr Eleni Rossides, Board member of Special Olympics.
Events – 2019
MATP Global Advisory Committee Meeting , Singapore 24-26 May 2019
SOAP hosted experts from across four regions to discuss ways to better serve and promote social inclusion for people with profound disabilities through the MATP. Experts from Special Olympics North America, Special Olympics Europe Eurasia, Special Olympics Latin America and Special Olympics Asia Pacific reviewed current resources and brainstormed ways to provide high quality programming that is consistent around the world.
SO Bharat was represented by Dr. Amitav Mishra, General Secretary SO Bharat
[ww-shortcode-gap]
Become a Special Olympics athelete.
[vc_btn title="Register" style="flat" shape="square" color="black" size="sm" align="right" link="url:http%3A%2F%2Fspecialolympicsbharat.org%2Fget-involved%2Fregister%2F||"][ww-shortcode-gap height="50″]