[ww-shortcode-gap height="30″]
[ww-shortcode-gap height="20″]
[ww-shortcode-gap height="20″]
Policy for selection of Athletes and Coaches for International and Regional Competition , not funded by the Government of India – Policy
Besides the mega Special Olympics World Games there are several international sporting events that are held across different global locations, that continue to provide opportunities of showcasing abilities within an inclusive environment
Unified Cup 2022 Detroit presented by Toyota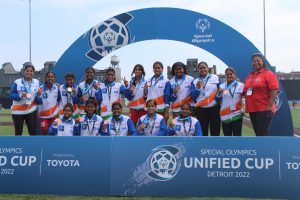 Detroit, Michigan, USA held the Unified Cup from 31 July to 6 August 2022 welcoming 22 teams from 21 nations. This event was the second-ever tournament in this single-sport series. The first edition of the tournament was held in 2018 in Chicago. India won a Bronze Medal. The Special Olympics Unified Cup presented by Toyota and modelled after the FIFA World Cup™, concluded a week-long international celebration of inclusion at Keyworth Stadium, awarding the championship trophy to the top male and female teams competing in the football (soccer) competition.
Through the support of the Sports Authority of India , a Unified Football Female team represented India at the event, comprising of 6 Athletes and 5 Unified Partners from 9 states of India. A Report
Unified Cup 2018 Chicago presented by Toyota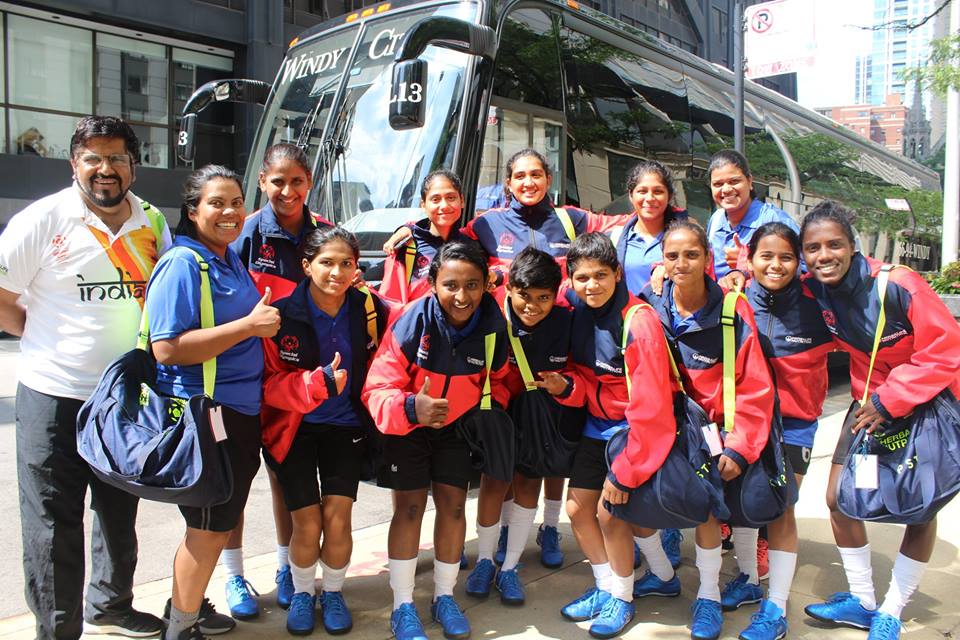 Special Olympics celebrated the organization's 50th anniversary with a series of events in Chicago USA, the birthplace of Special Olympics from 17-21 July 2018. 50 years ago, the first Special Olympics competition was held in Chicago's Soldier Field for young people with intellectual disabilities. The goal was to put a bright—and very public—spotlight on ability, not disability.
The celebrations spread across the first ever Special Olympics Unified Cup presented by TOYOTA —with unified football where 24 female and male teams of athletes with and without intellectual disabilities from all over the world competed. Supported exclusively by Herbalife Nutrition, the premier global nutrition company, a Unified Football female team of six athletes with intellectual disability and five athletes without Intellectual Disability from India participated at the event ReportUnifiedCup2018
[ww-shortcode-gap height="180″]